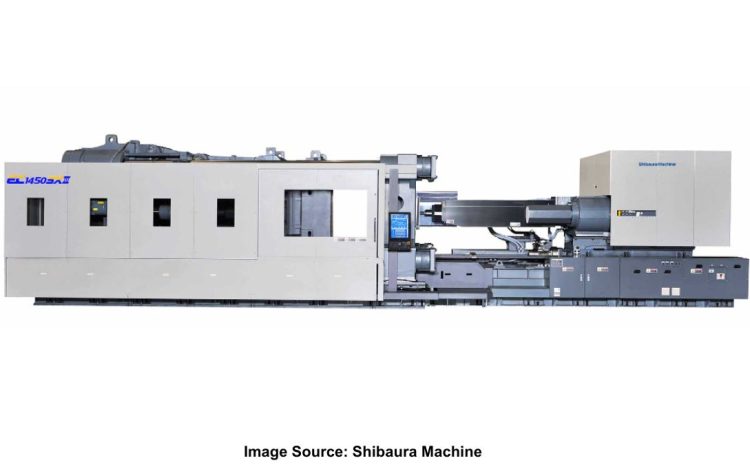 Technological Wonders of Toshiba Machine Extruders
Explore Toshiba Machine, renowned for manufacturing extruders with diverse applications. Their offerings span from plastics and rubber to tailored solutions for the food and pharmaceutical industries. Toshiba Machine began its journey in 1938 in Japan. It has evolved into a global leader in the specialized field of extrusion. Toshiba Machine is a key part of the Shibaura Machine Group. This group includes major companies like Shibaura Machine, Technoplast, and Theysohn Formenbau.
The Epitome of "Excellence in Extrusion"
Toshiba Machine operates under the motto "Excellence in Extrusion". The company is dedicated to delivering high-quality, innovative, and custom solutions with a keen eye for detail. The company's extruders are cocooned by four solid pillars:
Technology
Toshiba Machine blends cutting-edge technology and superb engineering to create top-performing, reliable, and efficient extruders. Their offerings range from single to twin-screw extruders, among other technological innovations.
Quality
Toshiba Machine prioritizes unparalleled quality, using premium materials and conducting rigorous testing for its products. Comprehensive after-sales service supports customers at every stage.
Flexibility
Toshiba Machine offers a wide variety of extruders, tailored for numerous applications. These systems are not only modular but also easily customizable, meeting specialized industrial needs.
Sustainability
Toshiba Machine charts a resolute course towards sustainability, going beyond simply minimizing its own environmental footprint in products and processes. The company equips customers with energy-efficient, resource-optimized products, enabling them to create their own sustainability stories. Toshiba Machine demonstrates its commitment to sustainability by ensuring all technological solutions support eco-friendly industrial practices.
Toshiba Machine's Technological Marvels
Embark on a journey through Toshiba Machine's groundbreaking extruders, each ingeniously engineered to meet distinct manufacturing demands, substantiating why the company stands out in the technological arena.
TSKaskade
The luminary in PVC pipe production, the TSKaskade, is not merely a twin-screw extruder system. This architectural marvel integrates unparalleled output capacities with extraordinary melt quality, ensuring that the resulting PVC pipes not only meet but exceed industry standards in durability and application versatility. The system is meticulously designed to optimize the manufacturing process, assuring an outstanding quality of the final product while managing to keep operational costs at bay.
TSP 35/40
Enter the world of PVC profile production with the TSP 35/40, a single-screw extruder system that elegantly intertwines adaptability with simplicity in operation. This system is not simply a machine but a carefully crafted apparatus designed to streamline the production of PVC profiles, ensuring that each creation adheres to the zenith of quality standards. Whether it's window profiles or frames, the TSP 35/40 guarantees precise, consistent, and high-quality output, enhancing the product's aesthetic and functional properties.
TSK 75/40D
The TSK 75/40D, meticulously devised for PVC sheet production, transcends typical extruder capabilities. With its remarkable torque and formidable speeds, it stands as a testament to Toshiba Machine's dedication to elevating manufacturing processes. The extruder's high free volume promises expedited PVC sheet production while maintaining elevated quality standards. Consequently, the produced sheets offer robust performance and versatile application possibilities.
TSK 32/20D & TSK 75/40D
Navigating through the realms of PVC foil and granule production, the TSK 32/20D and TSK 75/40D twin-screw extruder systems are synonymous with prodigious productivity and adaptability. These systems aren't simply machinery but technological sorcery that ensures unparalleled transparency, gloss, and quality in each product crafted. While TSK 32/20D specializes in producing PVC foils renowned for their high productivity and lustrous, high-quality output, the TSK 75/40D navigates through PVC granule production, ensuring each granule is a microscopic marvel of quality and versatility.
Toshiba Machine offers a dynamic range of extruders, ensuring each product is not just manufactured, but also guarantees quality. They engineer experiences with a commitment to durability and excellence. Every detail is vital, crafting a future where every micro-inch matters in the vast tapestry of manufacturing.
Beyond Machinery: A Symphony of Trusted Partnership
Toshiba Machine transcends beyond the role of a mere equipment supplier, emerging as a steadfast partner, offering a symphonic blend of solutions and services across extrusion applications. These include:
In-depth Expertise and seasoned experience in extrusion technology
Profound Support and guidance for process development
Comprehensive Training and education programs
Global Field Service and technical support
Ensuring that the tapestry of Toshiba Machine's offerings is interwoven with keywords of significance, let's delve deeper into its connection with Shibaura Machine, and its pivotal role in injection molding. With a staunch commitment to high precision, high performance, and high efficiency, Toshiba Machine does not merely walk the talk but galvanizes its offerings to ensure cost-effective solutions, ensuring that your journey from concept to creation is not just realized but celebrated.
Conclusion
Toshiba Machine makes top-notch extruders, which are machines that help create products in the plastics, rubber, food, and pharmaceutical industries. They've been doing this since 1938, becoming a global leader thanks to their strong focus on technology, quality, flexibility, and sustainability. They offer a variety of extruders, like the TSKaskade and TSP 35/40, that perform really well, keeping the quality of the final products high and the production costs low. Toshiba Machine doesn't just sell you a machine, though. They stand by their customers, offering help with developing processes, training, and global technical support. But if something goes wrong with the machinery, and you need a repair or something rebuilt, Extruder Gearbox Repair is the place to go for fixing any kind of Gearbox, ensuring your Toshiba Machine extruders keep running smoothly and your business keeps moving forward without a hitch.