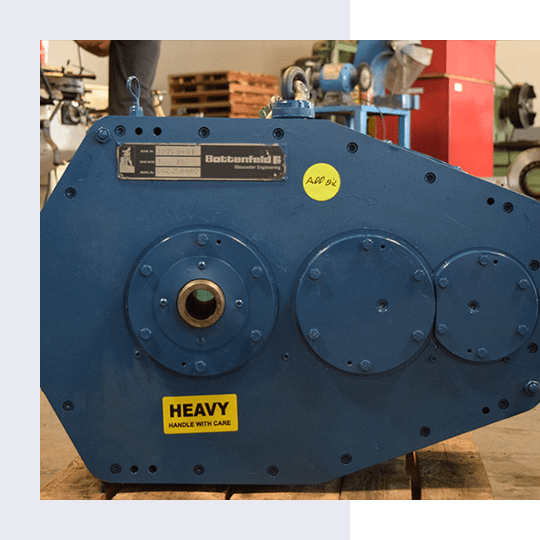 Extruder Gearbox Repair
ExtruderGearbox.net prides itself on quality products, competitive pricing, and timely delivery. We are an industrial equipment remanufacturing facility that repairs all kinds of Extruder Gearboxes, including obsolete or legacy units for which the OEMs no longer want to provide support. 
As a company with a rich history of 40 years, we specialize in high-quality repair and remanufacturing processes, allowing our customers to save 60 percent of their buying cost simply by repairing or remanufacturing the previous ones. 
Our Extruder Repair Facility is equipped with the latest technology and highly skilled technicians who have the experience and knowledge to get your extruder back up to run like new again. 
With over four decades of experience and an archive of blueprints of various versions of extruder gearboxes from larger and smaller ones, we can create your gearbox from scratch with hardness ratings exactly like those of the OEMs.