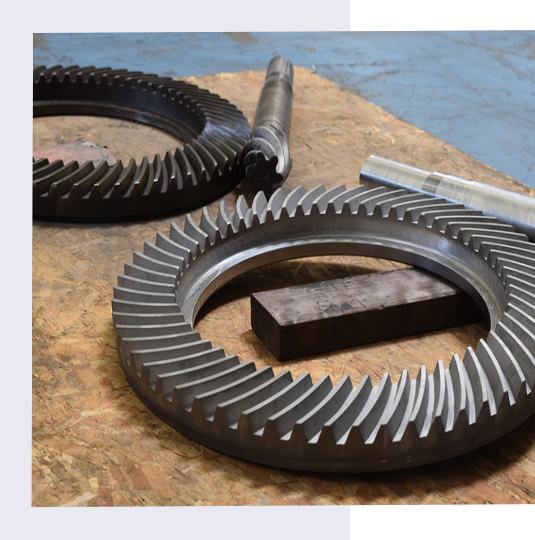 Gear Manufacturing
At Extruder Gearbox, our highly specialized technicians operate a fully functioning gear manufacturing division capable of hopping and grinding gears. Our expertise in gear tooth production, gear form cutting, and machining processes ensures the production of top-quality gear products that exceed your expectations.
As an ISO9001-certified company, we are dedicated to ensuring quality. We constantly strive to improve ourselves and our equipment and bring innovation into our services and facility.
At Extruder Gearbox, our step-by-step gear manufacturing process ensures precision, durability, and optimal performance. With meticulous attention to detail, our industry-leading process consists of five crucial steps, ensuring that each aspect of gear production is executed with utmost precision.