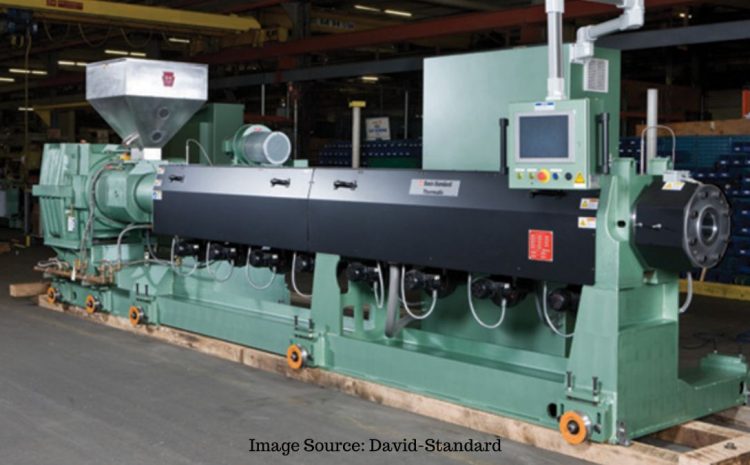 Davis-Standard: Leading in Single and Twin-Screw Extruders
In the field of extrusion technology, Davis-Standard is a leading global player that transforms raw materials into finished products through specific openings. Specializing in single and twin-screw extruders, this U.S.-based industry giant doesn't just set standards but consistently raises them.
With a global footprint that includes manufacturing and technical facilities in the United States, Canada, China, Germany, Finland, Switzerland, and the United Kingdom, Davis-Standard offers an expansive range of over 14 product lines. These serve many industries, from automotive and building construction to consumer products, healthcare, and packaging.
What Sets Davis-Standard Apart?
First off, it's not just about longevity—although Davis-Standard has plenty of that—but about a relentless focus on innovation. The company invests in cutting-edge technology and gathers expertise to deliver something beyond a mere machine. It's an experience, as many satisfied customers would affirm in their glowing testimonials and case studies.
Overview of Extruders
Before we dive in, let's understand the basics. In layman's terms, a single-screw extruder has screws rotating inside a barrel to process material, while a twin-screw extruder employs fully intermeshing, often intermeshing counter-rotating or rotating twin screw extruders to do the same but at a more complex level. The type of extruder chosen depends largely on the application—be it in consumer products, building construction, or specialized manufacturing processes.
Single-Screw Extruders
Davis-Standard's single screw extruders are top-of-the-line solutions for all polymer requirements. They offer the Thermatic® Extruders, which come in diameters ranging from 1-1/2-inch to 12-inch (40mm-305mm). These extruders can be air or water-cooled as standard and come with an integral or free-standing control panel.
The company also offers the Super Blue® Extruders and EuroBlue® Extruders. These models have diameters of 2-inch (50mm), 2-1/2-inch (65mm), 75mm, 3-1/2-inch (90mm), and are known for their cost-effective design.
Twin-Screw Extruders
In addition to single screw extruders, Davis-Standard also excels in producing twin screw extruders. Their twin screw extrusion systems address key efficiency factors such as solids feeding and conveying, venting and devolatilization, compression, and melting, and polymer homogenization.
Specialty Extruders
Davis-Standard's product line extends beyond standard single and twin-screw extruders. They also offer specialty extruders for specific applications. This includes elastomer extruders available in multipurpose, hot and cold feed, silicone, vacuum vented, pin barrel, and smooth barrel designs. These systems support various applications, including rubber hoses, rubber and silicone gaskets, rubber barrier products, silicone tubing, and weatherstrips.
Comparing Davis-Standard to Competitors
Davis-Standard doesn't just sell you a screw and barrel; they provide an entire extrusion system tailored to your needs. With top-notch gearbox repair services and custom gear manufacturing, they go above and beyond to ensure your operations run smoothly. It's not just about selling extruders; it's about forming long-lasting relationships through unmatched after-sales service.
How Davis-Standard is Leading in Innovation
When it comes to R&D, Davis-Standard is not one to rest on its laurels. The company has forged partnerships with universities and industry experts to push the boundaries of what's possible in extrusion technology. Recent awards and recognitions testify to the company's commitment to pioneering the extrusion process.
Conclusion
From single and twin screw extruders to specialty, reclaim medical and elastomer extruders, the depth and availability of Davis-Standard's extruder offering makes them a global leader in the extrusion industry. Their commitment to quality and innovation sets them apart in the market.
Whether you are looking for single-screw or twin-screw extruders, Davis-Standard offers a range of options that are not just robust but are industry-defining in their own right. With a keen eye on innovation, customer service, and efficiency, the company is well-positioned as a leader in the extrusion system industry, especially in the United States.