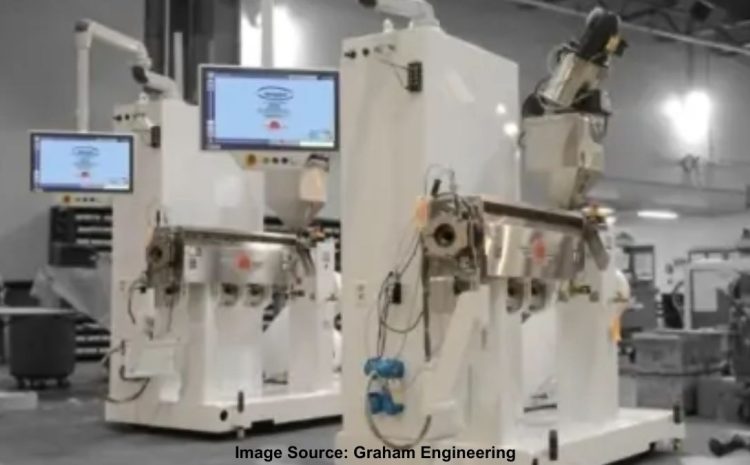 American Kuhne: Single and Twin Screw Extruders
American Kuhne is a leading manufacturer of single and twin screw extruders and stands tall, crafting innovative and sustainable plastic, rubber, and silicone extrusion solutions. Their journey started in 1997; since then, they have been setting benchmarks in the industry. Today, we will delve deep into the brand's philosophy, product range, and why it's much more than a supplier.
History and Acquisition
In the quaint year of 1997, a group of former employees from Davis-Standard, a major extruder producer, had a vision. They saw a gap in the market and a need for engineered solutions that brought quality and efficiency to the forefront. Thus, American Kuhne was born.
The big leap came in 2012 when Graham Engineering, a global leader in blow molding and sheet extrusion technology, acquired American Kuhne. This was not just a mere acquisition; it was a melding of minds and tech, creating a powerhouse of innovation. American Kuhne joined the esteemed Graham Engineering family of brands, which also includes the likes of Welex and Navigator Controls.
American Kuhne's Philosophy: Sustainable Solutions Worldwide
This isn't just a tagline; it promises to deliver high-performance, cost-efficient, and environmentally friendly extrusion solutions.
Innovation: American Kuhne is a trailblazer, constantly evolving to meet market demands. They recently designed the ULTRA MD series of high-speed single-screw extruders specifically for medical tubing applications. It's not just about meeting the standards; it's about setting them.
Quality: The commitment to quality is unparalleled. Every product undergoes rigorous testing and quality control procedures from design to installation. They aim to create a legacy of excellence, ensuring they rarely need the term "gearbox repair" in their dictionary.
Flexibility: The diverse range of products is a testament to their flexibility. Whether you need extruders for medical tubing, wire, cable, or specialized turnkey systems, American Kuhne has you covered. They can adapt their modular systems to different process requirements, offering a tailored experience.
Sustainability: In an era where sustainability is not just a need but a responsibility, American Kuhne is committed to reducing the environmental impact. They support the circular economy concept, offering solutions for recycling and reprocessing plastic waste.
American Kuhne's Product Offerings
A. Single Screw Extruders:
ULTRA Series: Specially engineered for polyolefins (PO) and polyvinyl chloride (PVC) materials, the ULTRA series exemplifies the pinnacle of performance in the extrusion sector. Their design ensures consistent output while maintaining the integrity of the material.
ULTRA MD: Developed as a breakthrough for the medical sector, this series specifically addresses the needs of medical tubing applications. Not only does it revolutionize efficiency, but it also achieves superior output levels, setting industry-leading standards.
AKcent Series: The beauty of the AKcent series lies in its adaptability. Their modular designs can be tailored to fit precise requirements, and these extruders offer unmatched accuracy and flexibility, meeting every specific need to the highest standard.
aglomEX: Pioneering in PVC pelletizing, the aglomEX series is a testament to sustainable engineering. By focusing on energy conservation in their design, they reduce operational costs and contribute to a greener production process.
B. Twin Screw Extruders:
TEM Series: The TEM Series of co-rotating twin screw extruders embodies versatility in the extrusion industry. Designed to handle a range of processes, they excel in tasks like polymer compounding and reactive extrusion, showcasing their adaptability and broad application potential.
TSM and TSE Series: Delineating American Kuhne's commitment to specialized solutions, these series are dedicated to the intricacies of PVC and rubber processing. They highlight the brand's capability to cater to varied market needs through a diversified product range.
C. Extrusion Systems:
American Kuhne doesn't just stop at extruders. They offer complete extrusion systems, ensuring a seamless experience. They cover everything, from industrial pipe and tubing systems to precision molds and tooling.
Gear Manufacturing & Extrusion Excellence
The intricacy of gear manufacturing cannot be overlooked when we talk about extruders. It's the backbone, ensuring smooth operation and longevity. With its focus on quality and innovation, American Kuhne ensures that every gear is perfectly crafted. This attention to detail reduces downtime and less frequent needs for gearbox repair, enhancing operational efficiency.
American Kuhne as a Trusted Partner
American Kuhne goes beyond being a supplier; it's a relationship, a partnership that thrives on mutual growth. They bring a plethora of expertise and experience in extrusion technology and applications.
Support and Guidance: With American Kuhne, it's not just about delivering a product; it's about fostering growth. They offer unparalleled support for process development and optimization.
Training and Education: Knowledge is power, and American Kuhne empowers. They offer training opportunities for extrusion operators and engineers, ensuring a skilled workforce.
Spare and Replacement Parts: The availability of spare parts and a robust system for equipment rebuilding and maintenance services means that every need is anticipated and met.
Global Field Service and Technical Support: With a global footprint, American Kuhne ensures that every client, irrespective of geography, receives the best in technical support.
Conclusion
In the world of extrusion, American Kuhne is not just a name; it's a legacy of innovation, quality, and sustainability. They don't just supply; they truly partner with clients, ensuring they meet every goal regarding product quality, process efficiency, and cost-effectiveness.
American Kuhne is a testament to what is possible when innovation meets dedication. With their commitment to sustainable solutions and a diverse range of products, they are shaping the future of the extrusion industry, one extruder at a time.
They don't just supply; they truly partner with clients, ensuring they meet every goal regarding product quality, process efficiency, and cost-effectiveness. Choosing American Kuhne is choosing a partner dedicated to setting new benchmarks in the extrusion industry.