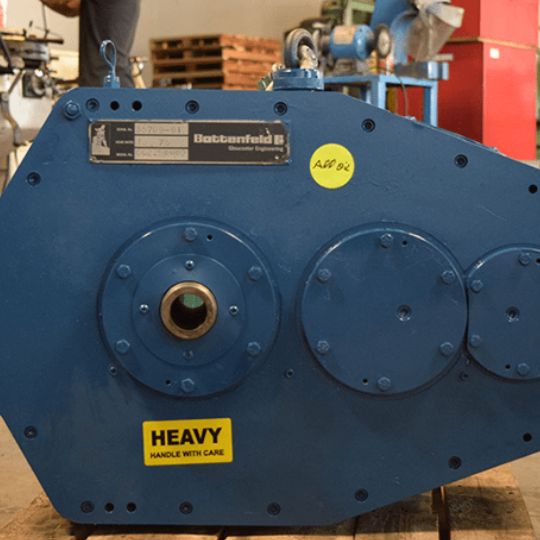 Extruder Gearbox Repair
At Extruder Gearbox, we understand the challenges and frustrations of maintaining and repairing extruder gearboxes, including extruder gears, Koellmann gears, and gearboxes. That's why we specialize in high-quality repair and remanufacturing processes. We offer solutions that can save you upto 60 percent of your buying costs. Imagine the relief of restoring your gearbox to optimal functionality without breaking the bank!
With a proud history of 40 years in the industry, we have honed our expertise to perfection. Our state-of-the-art Extruder Gearbox Repair Facility boasts the latest technology and a team of highly skilled technicians who possess the experience and knowledge to tackle any gearbox issue. You can trust us to get your extruder back up and running like new again, eliminating the agitation caused by prolonged downtime.
But what sets us apart from the competition is our commitment to quality standards and customer satisfaction. We understand that you require reliable and durable gearboxes for your operations. That's why we adhere to the highest quality standards in our repair and remanufacturing processes. When you choose Extruder Gearbox, you can rest assured that your extruder will operate at peak performance, minimizing future disruptions and frustrations.
We take pride in our ability to support a wide range of extruder gearboxes, including those from renowned manufacturers like Lufkin Gears and Allen Gears. With over four decades of experience and an extensive archive of blueprints, we possess the knowledge and capability to perform reverse engineering. We can even create your gearbox from scratch, matching the hardness ratings of the original equipment manufacturers. Say goodbye to the agony of searching for replacement gearboxes or no longer available parts!